Dark Foaming Mousse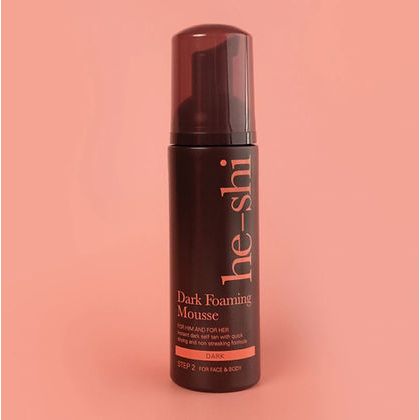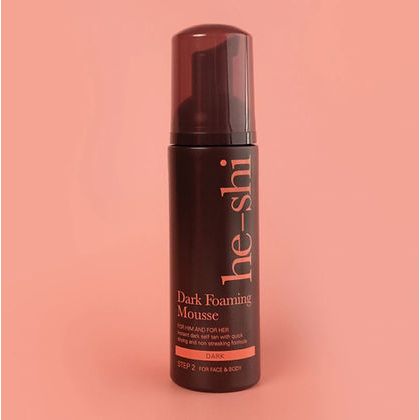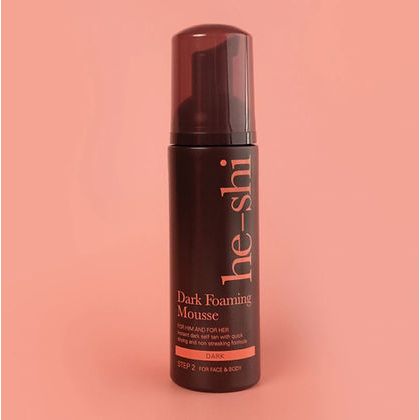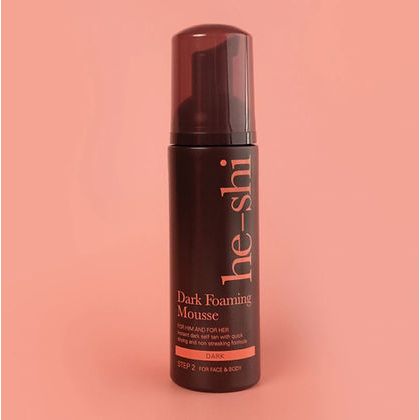 Dark Foaming Mousse
HE-SHI DARK FOAMING MOUSSE is ideaal voor het verkrijgen van een onmiddellijke donkere kleur.

Deze luxueuze foaming mousse is een zelfbruinende bronzer die 7 - 10 dagen blijft zitten.

He-Shi Dark Foaming Mousse glijdt over de huid en wordt snel opgenomen door de ongelooflijk lichte, soepele en hydraterende textuur.

Met de 'see where you go'-formule kan je erop vertrouwen dat je geen strepen of vlekken krijgt.

Indien gewenst kan het schuim opnieuw worden aangebracht voor een ultradonkere instantkleur.

Geschikt voor het hele lichaam, inclusief het gelaat.

Gemaakt van 100% natuurlijke DHA. Een geurloze, parabeen- en alcoholvrije formule.

He-Shi-formules bevatten 'moisture lock technology' voor langdurige resultaten, terwijl het uiterlijk van je huid wordt verjongd om de tekenen van veroudering te helpen bestrijden.

He-Shi Dark Foaming Mousse bevat 10% DHA (actief bruiningsingrediënt) en bereikt de donkerste kleur binnen het He-Shi-bereik. Het beste voor donkere huidtinten of voor mensen die op zoek zijn naar ultra diepe, langhoudende kleuren.

Op zoek naar een lichtere tint maar wel met de mousse-textuur? Gebruik de Gold Foaming Mousse.
TIP: breng aan met Tanning Mitt om een vlekkenvrij resultaat te verkrijgen.
Gebruik de Day to Day Gradual Tan om je kleurtje langer te houden.